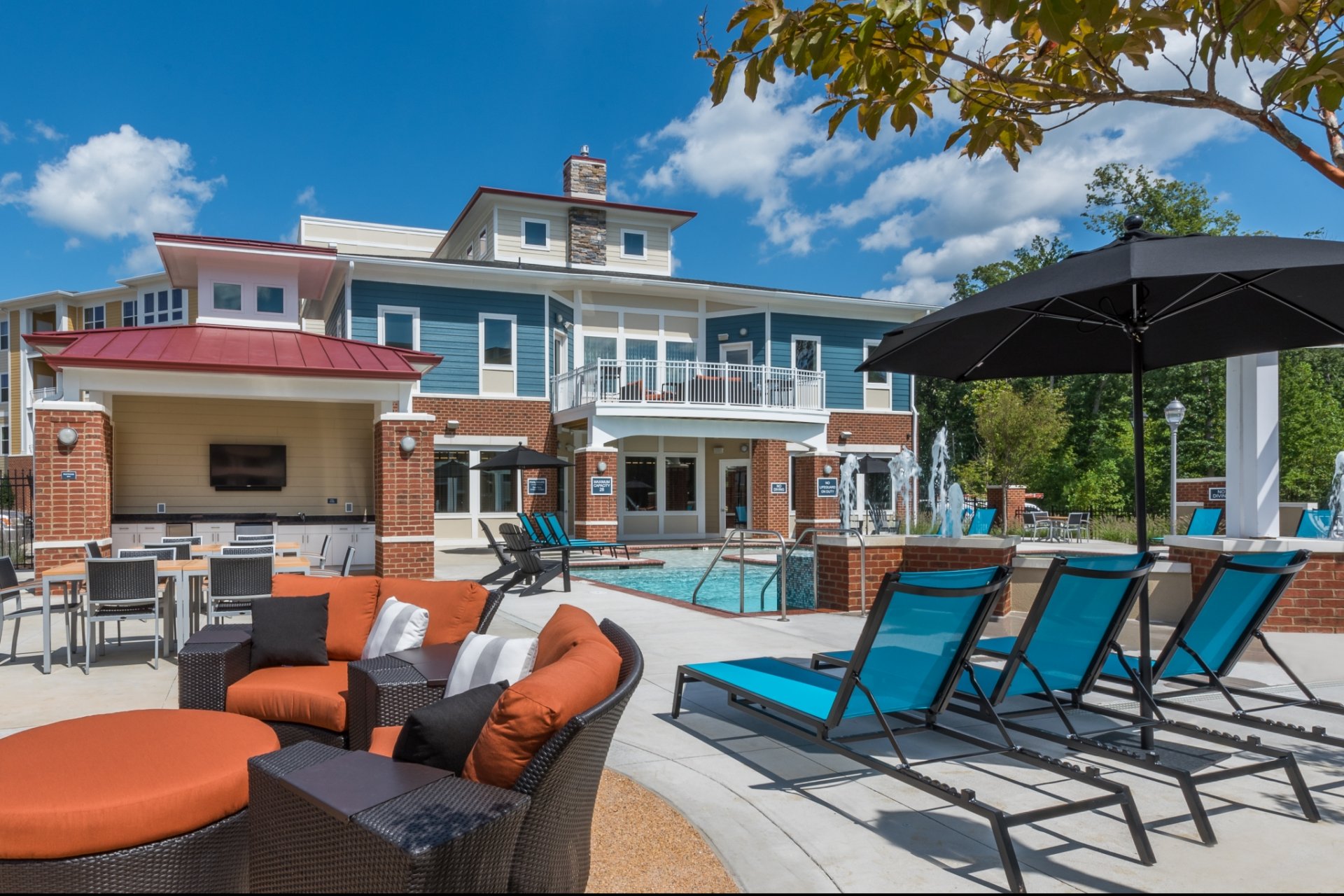 Your Review
Submit a Review

Resident Reviews
Great Apartments
|

Recommended: Yes
Great Property Staff|Recommended: YesThe staff is so accommodating. They made it so easy for me to relocate to the area. It also amazes me how quickly the staff handles problems. The property is always nice and clean. It is great to be a resident here at the Aura.
Exceptional Service and Attention|Recommended: YesMy wife and I recently retired from the military and were looking for an apartment in order to assist us during our transition from active military service to civil and private sector employment. The staff at Aura were extremely helpful and patient...my wife and I had not lived in an apartment for nearly 30 years, and we were unaware of the new and current pre-screening requirements. Karrah and Liz at Aura Quarterpath were phenomenal. We could not have asked for a better team of professionals. They patiently explained everything to us and rapidly responded to our questions and concerns. Since our arrival nearly two months, we have been pleased with the staff, amenities and location of Aura Quarterpath. We would and will recommend this property to our friends.
Great|Recommended: YesGreat
A Pleasant Place to Live|Recommended: YesFantastic The complex is tucked away, but very conveniently located. The amenities including the pool, gym, and movie theater are extensive and wonderful The staff is always on hand to help.
Property is well maintained and the Staff is very helpful and friendly.|Recommended: YesYou will feel like a VIP.
Beautiful decor. Very spacious. Friendly environment|Recommended: YesLiving at Aura is very convenient. The location is close to major attractions such as Bush Gardens Colonial Williamsburg. The landscape and atmosphere provide a relaxing vibe and truly makes one feel as if they was on vacation.
Property review|Recommended: YesQuiet clean and friendly neighbors and staff. Wish we had monthly community events planned.
Good management, great ammenities|Recommended: YesTiffany Thompson in the office is awesome. She responds to emails inquiries very promptly, and with accurate information. I had to break my lease due to a job move, and she made the process seamless. Management has changed recently, but I believe for the better. The email system to notify guests of issues needs fine tuning. It didn't always seem to reach me, I had to hear about things thru neighbors. Overall a good experience
This place is pretty awesome.|Recommended: YesI love living here, I love my apartment and I love the lady's in the office. Everyone in the office knows my dog and I by first name. I sometimes feel like I live in a hotel. I've lived here close to a year now and I have seen how each season works. During the summer the pool and game room's are always clean and a fun hang out spot when I have guests over The winter they do a good job cleaning up the snow. My puppy is a very happy puppy with plenty of room to play and run The dog grooming room might be my favorite thing they offer, besides the fact I don't take my own trash out I would recommend this place to anyone
Lovely apartments|Recommended: YesThe clubhouse area and available activities
Great place, best rental in Williamsburg|Recommended: YesClean place, friendly people, lot's to do. very friendly Maintenance staff, very helpful staff.
Loving my stay|Recommended: YesI would tell anyone to move here as the rent is greatly priced with the associated apartment layout amenities. I love my apartment and all that it has to offer with the roominess and storage space. I have kids and a dog and they all love the openness and looking out the window. Great natural lighting and easy to clean surfaces. Updated appliances and endless cabinetry for storage of your items.
Awesome|Recommended: YesIt is amazing
Great place to live|Recommended: YesI recommend this place to everyone
The views and opinions expressed herein are solely those of the original authors and other contributors. These views do not reflect the views of Aura at Quarterpath, its owners, managers, agents, employees or content providers. No representation or warranty, express or implied, is made or given by Aura at Quarterpath, its owners, managers, agents, employees or content providers regarding safety, accuracy, completeness or suitability of the information or material expressed herein for any particular purpose