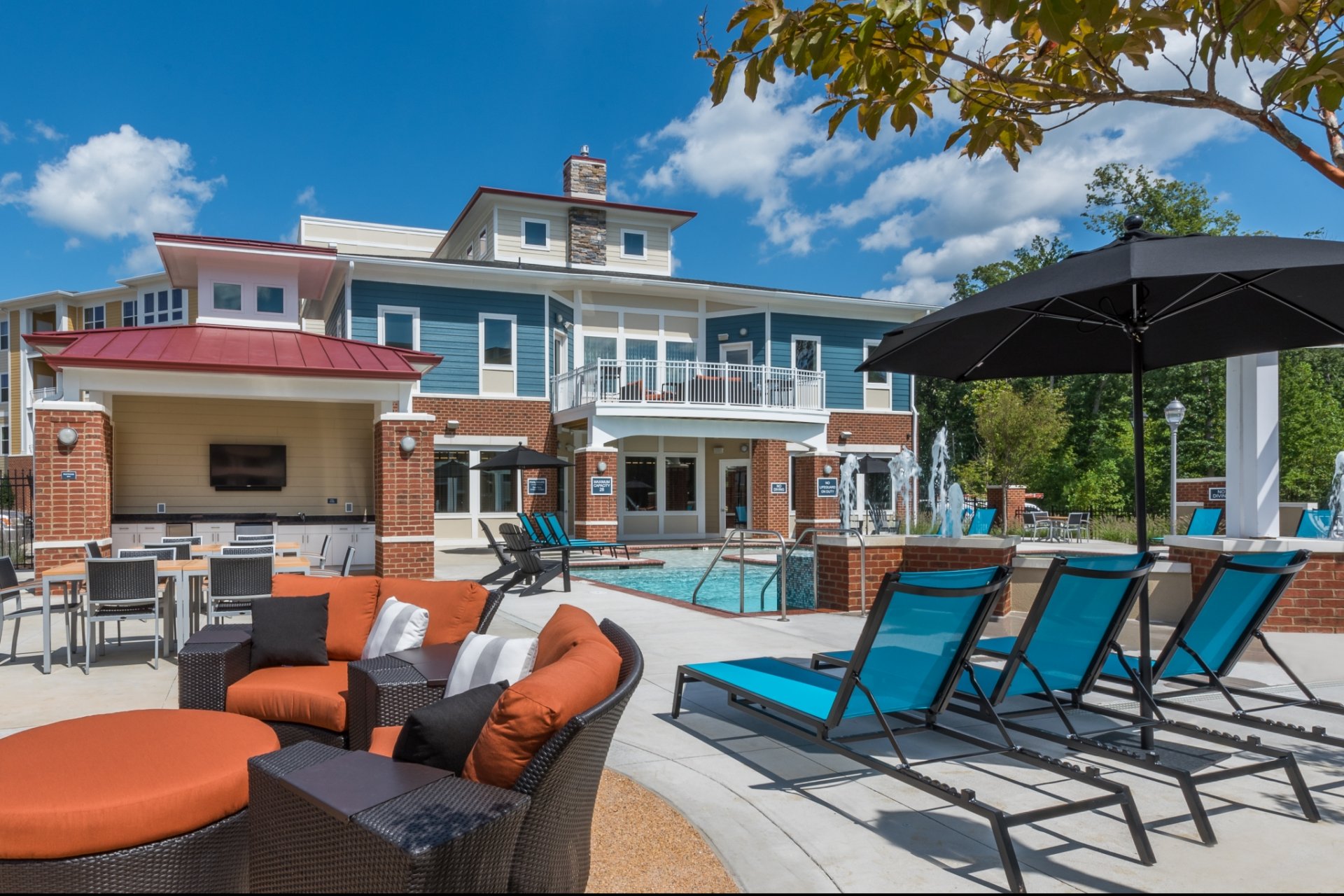 Your Review
Submit a Review

Resident Reviews
Great place with friendly neighbors.
|

Recommended: Yes
I think the property is just beautiful, so peaceful and quiet|Recommended: YesI love living here...it is central to everything I need and the staff could not be more friendly, helpful and kind...this was the first apartment complex that I had visited since my husband passed and I did not need to look any further.....I knew that this was the place for me and for my dog Shelly.....The maintenance staff are kind and thoughtful and will help you in any situation....I would be glad to tell others about living here and I have.....Thank you so much
Good|Recommended: YesIt's very nice, and quiet. It's great if you're in school.
Na|Recommended: Yesna
Really nice, quiet place to live.
|Recommended: Yes
Peaceful, great amenities, pleasant staff and maintenance.
Thank you so much for the kind words. As always if there is anything else we can do please let us know.
Ok|Recommended: Yesok
We love it here except for stomping neighbors
|Recommended: No
We love everything about it except for the people above us who stomp like cattle continuesly day and night. The stomping is so bad that we lose sleep several nights a week and have bought noise reducing earphones. We so wish we had chosen a 4th floor apartment. It's so bad that it will be the reason we move. The way I would give a recommendation would be to only be on the upper floor
Keith - I'm sorry to read this review. We would love to talk to you about some transfer options if you would like. We truly want you happy in your home.
Nice apartments|Recommended: YesI was a bit spoiled in my previous apartments, so I couldn't bring myself to move into anything that wasn't less than 5 years old. Aura at Quarterpath was the only one that fit my budget. I like that the entrances are all indoors and that there is restricted access to the building. It makes me feel safer. I don't have any issues with noise but I waited so that I could get an apartment on the top floor. There is not much of a community as I barely ever see anyone else in the halls but this isn't a huge deal for me. The halls do smell funky at times but I think that's due to the trash cans by the elevators. All the appliances and fixtures work fine and there is a ton of storage space in the bathroom, even in a one bedroom.
Home|Recommended: YesGreat place to live and call home
Xxx|Recommended: YesGreat
Very nice, upscale luxury apartments. Property management team takes care of its tenants very well.|Recommended: YesIt's a great place to stay, especially if you own pets. The property management team here takes very good care of its tenants and try's to host special events throughout the year. There are plenty of amenities that make staying here more enjoyable like the gym, pool, guest lounge, pet cleaning facility, and garages. The apartments are for the most part quiet. However, on occasion, you can hear the people above you walking around, but that's the extent of the noises. Very well maintained community and close to local shopping such as Harris Teeter's, Subway, Verizon, and various other stores and shops.
Quiet, convenient and wonderful place to live|Recommended: YesGreat place to live
Good value for luxury apartments|Recommended: YesAmenities are nice, apartments and property is clean
Great plae to live|Recommended: YesWe are having a home built so we are staying here short term. I would highly recommend this environment for any age group. Wonderful amenities and great location for shopping and playing. The staff is so friendly and incredibly helpful in all aspects They will do anything they can to fix a situation That in itself says lots
Beautiful Place with Good Staff but not Perfect.|Recommended: YesIt's one of the more attractive apartments with decently good staff. A work order that I put in took a week longer than they promised to get taken care of 3 instead of 2 weeks . You have to pay 200 for amenities fee, which is one of their major selling points but they refuse to replace their community grill brush, where the bristles are practically gone and need replacing. Don't get me wrong, I do like their amenities but with a fee like that I expect them to do that small service. Spacious and absolutely gorgeous place, but something gives me a feeling that the people who built this place were focusing more on the aesthetics than design. The walls are fairly thin so you can hear people's footsteps, especially your roommates. Also, I have one of the corner rooms, and my bathroom has just too much unnecessary space.
The views and opinions expressed herein are solely those of the original authors and other contributors. These views do not reflect the views of "Aura at Quarterpath", its owners, managers, agents, employees or content providers. No representation or warranty, express or implied, is made or given by "Aura at Quarterpath", its owners, managers, agents, employees or content providers regarding safety, accuracy, completeness or suitability of the information or material expressed herein for any particular purpose